Car Data will Transform Dealerships. Get Ready!
Every driver will be connected with their car data in the next three years. Dealerships will be the prime enablers.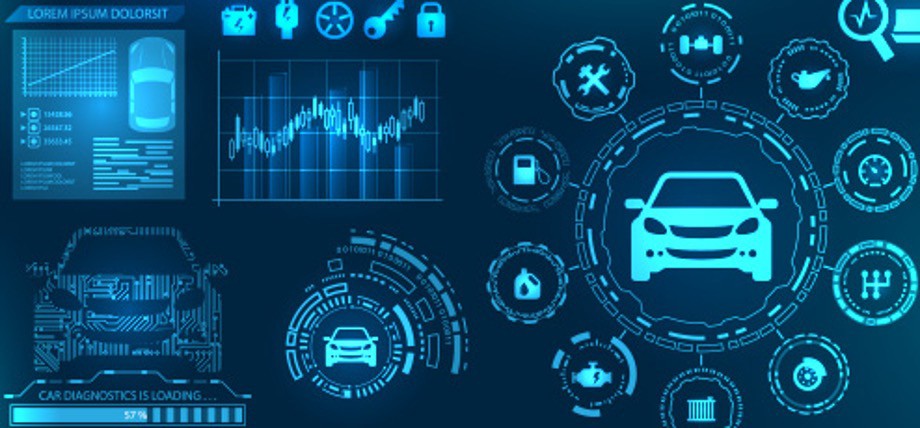 Today's car buyer spends on average US$45,000 for a new car, but is unable to access the car's steaming data, even though the price of that data is less than US$100 per year. Car buyers have an obvious interest in data that: (i) improves the driving experience; (ii) increases safety; (iii) improves after-sales service; and, (iv) increases the resale value of their vehicle; so, car data packages (that link the vehicle, driver and dealership) are an extremely valuable and exciting upsell option to a new car buyer. Despite this clear market opportunity to provide a service that 99.9% of drivers want, no dealership is currently selling car data packages, making driver access to VIN-specific car data one of the single biggest pain points for drivers, dealerships and OEMs today.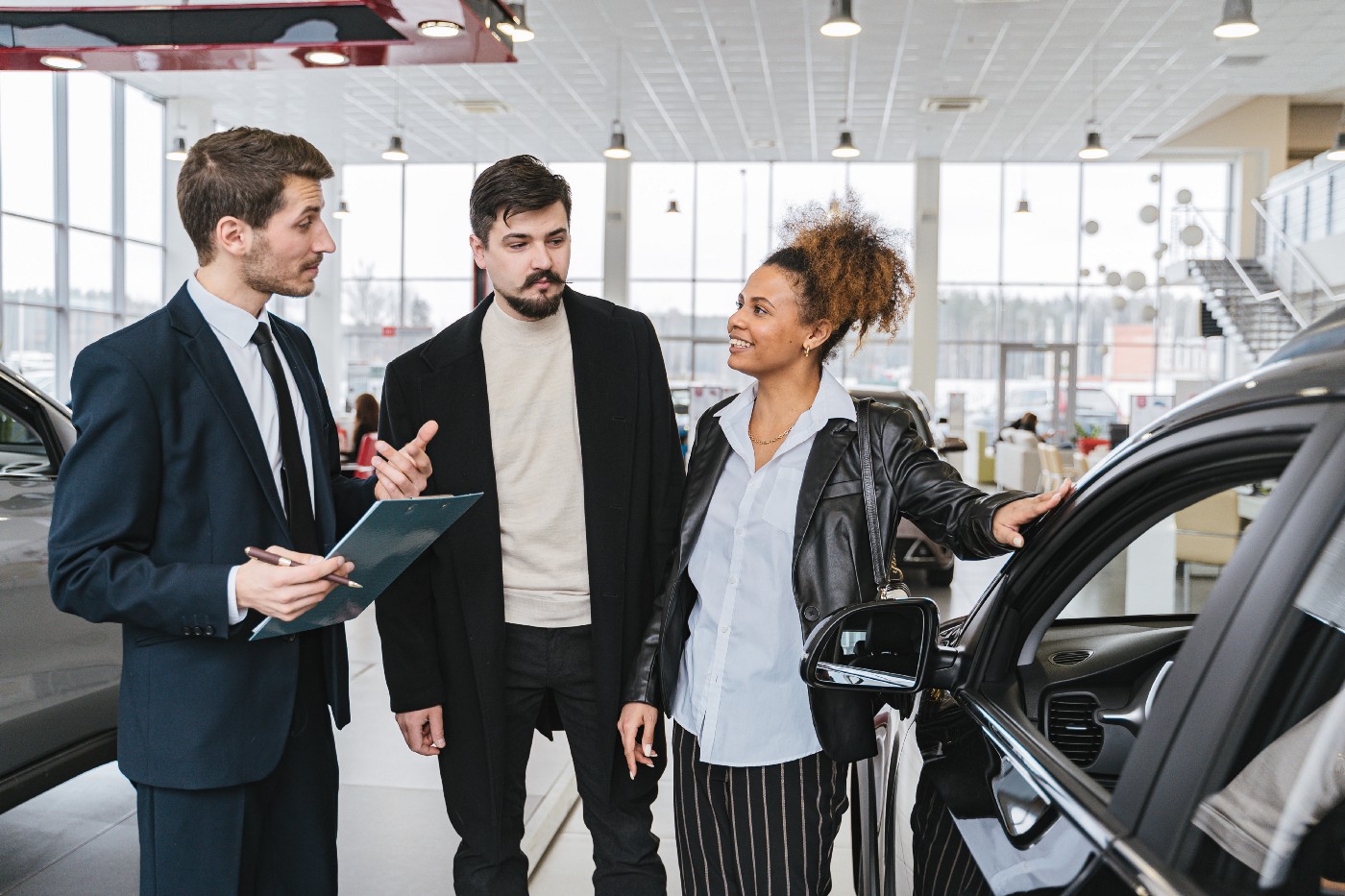 The obvious need for a solution continues to grow. Today, there are over 235 million connected cars (of which 150 million are in the USA & EU) rising to +400 million by 2025 (of which 300 million will be in the USA & EU). Today's cars come equipped with factory installed modems which stream data to the cloud — no additional hardware installation is required by the dealer. There are literally hundreds of VIN specific data points and this treasure trove of data could enable enabling exciting customer experiences around predictive maintenance, safety, driver monitoring, car tracking and blockchain digital certificates for car resale, to name just a very few of the potential benefits.
Ironically, none of these data driven experiences are now available to new car buyers at the dealership.
To understand how we got here and how the problem will be solved, let's review the flow of VIN-specific car data in today's ecosystem and the current constraints in delivering this data to consumers.
Some History: Lessons from the 'Dongle / App' Players
Starting in 2011, a flurry of OBD ('on-board diagnostic') dongle players emerged who sought to connect end-users with their car and its basic engine diagnostics. Rather than a web-based platform, they provided an engaging "native app experience" in iOS and Android, most however, targeted the B2C market which resulted not only in high CAC and rather limited use-case experiences, but also failed to generate value from off-setting revenue streams such as vehicle sale, service, trade-on, etc.
Several failures, as well as some limited success stories, illustrate both the need to keep pace with technological advances and the huge potential of the market. In a bid to capture the market, SiriusXM paid over US$100m in 2017 to acquire OBD dongle startup Automatic. Despite the hefty price tag, last year SiriusXM shut it down as OEMs increasingly delivered new vehicles already equipped with an 'always-on' data connection.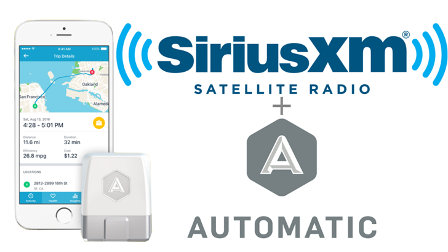 On a positive note, however, the desire of drivers for easy access to their vehicle data is not in doubt. T-Mobile still does a brisk business selling its SynchUp Drive dongle-driving app to millions of drivers across the EU and North America for US$10 per month, excluding the upfront dongle costs of around US$100. The T-Mobile SynchUp product is actually a SAAS private-label app product from Moj.io, which bypasses the OEM installed modem & data infrastructure because the SyncUP Drive data is sourced from the OBD dongle with a T-Mobile SIM card.
Some History: Lessons from the 'Dongle / App' Players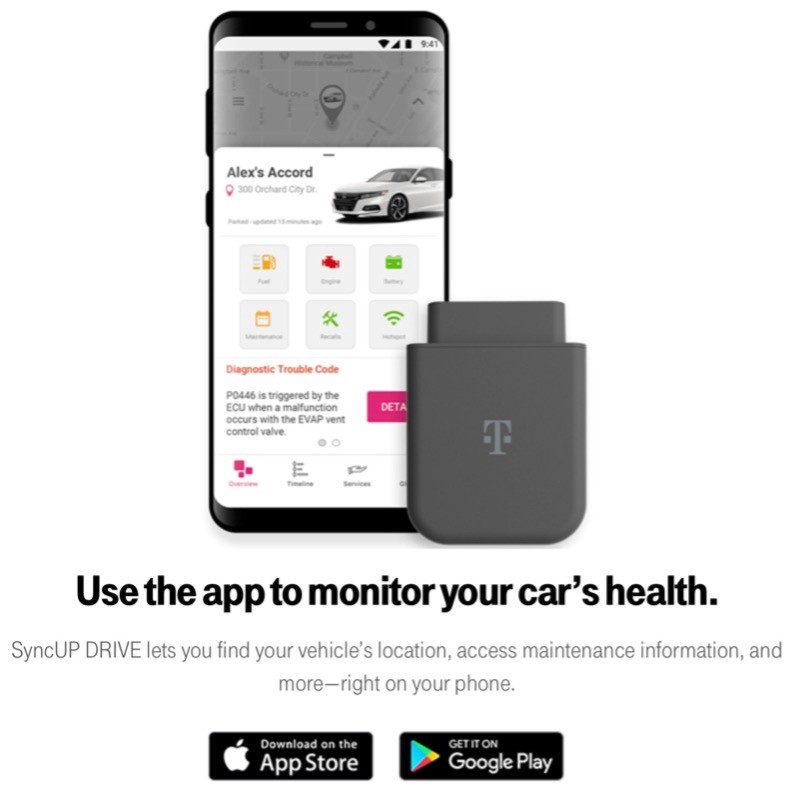 Mojio's success illustrates clearly that customers, via a trusted retail channel (i.e. mobile phone providers), will happily pay US$10 per month for very limited car data points when presented in an engaging UI / UX. Customer feedback is also highly positive, as evidenced by SyncUp Drive's nearly unanimous five star reviews which compare very favorably to the poor ratings OEM apps typically receive.
The core SyncUp features are: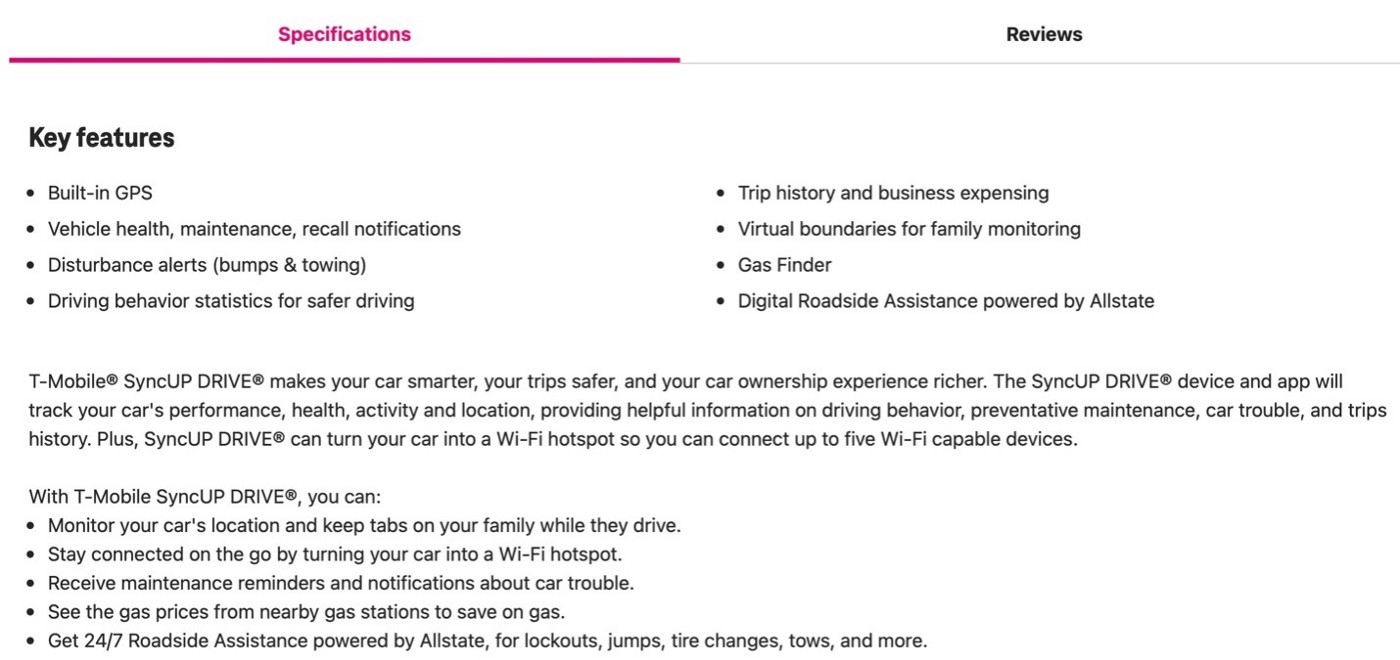 The CX is well-presented: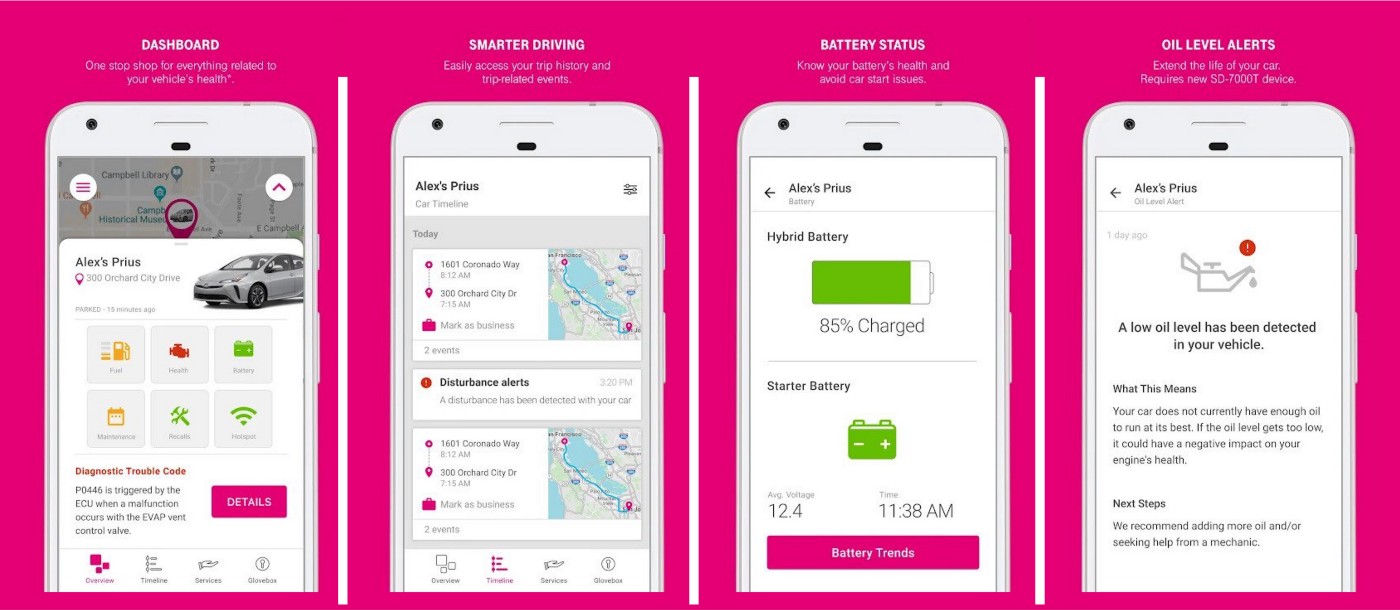 Moving from a trickle of OBD data to a torrent of information and driver services.
OEM car data use cases, when embedded with dealerships' fixed operations, are a hundred times more powerful than those of existing legacy dongle-based solutions. To illustrate the difference in their ability to deliver quality data and services, imagine the OBD dongles as a 'faucet of data', versus a 'firehose of information and services' in the case of the OEM car data/dealership solution.
OEM Data Monetization Bypasses Their Own Dealership Networks
OEMs now have data monetization partnerships with three SAAS marketplaces: High Mobility, WEJO (NASDAQ: WEJO) and Otonomo (NASDAQ: OTMO). These three players standardize the data, comply with privacy regulations and make it available via API on a VIN-specific (with user consent) or anonymized basis. They operate on a revenue share basis with the OEMs. These SAAS marketplaces are now the gatekeepers for VIN-specific data. The data available per VIN and driver is incredible, as evidenced by High Mobility's publicly available API list. However, there's a catch — without end-user consent, this data cannot flow. End-users will only give consent if they see value and convenience in sharing this data.
An additional consequence of this data outsourcing strategy is that OEMs now have undercut the utility of their in-house mobile apps which leaves the door wide open for dealerships to step in! Previously, the OEM app was the only means of accessing a small but interesting set of APIs (unlocking car doors, vehicle status, battery status, etc); but now, these APIs are available to every software developer who can secure user consent, or obtain the data through exchanges like SmartCar. The OEM apps further handicap their utility by excluding their own dealership networks, resulting in low utility for the user in a service or resale situation. You can compare this with Tesla, which fully integrates mobile and fixed location service within their app.
Dealerships and their Dealership Management Systems (DMS) Both Need a World-Class (but Localized) Customer-Facing Mobile App
The 16,658 franchised independent USA dealerships remain the point of sale for over 97% of USA car sales (with Tesla accounting for the remainder via their direct sale model). Increasingly, the traditional OEMs have launched their own highly competitive EV products to Tesla's detriment. OEM dealerships meanwhile still dominate automotive distribution (whether ICE or EV) and provide critical vehicle liquidity (i.e., the ability to buy / sell / lease / re-finance / trade-in) to consumers in communities across the USA. Fundamentally, dealers are core to the automotive experience as service is essential for any vehicle purchased, in particular EVs. It is reasonable to expect consolidation amongst the franchise dealership network in years ahead but this will only increase dealers' requirements to adopt best-of-breed technology.
Dealer Management Systems power the day-to-day operations of every dealership in the world. Leaders in this space include CDK (NASDAQ:CDK), Reynolds & Reynolds, AutoMate, KeyLoop, amongst others. Everything that happens at the dealership needs to either flow through or be integrated with the DMS. Despite the core role of dealerships in the automotive ecosystem and the obvious desire of OEMs to sell data, the dealers currently have no ability to access the abovementioned SAAS data marketplaces themselves nor secure user-consent. The situation is further complicated as dealerships operate on these third-party DMS platforms that: (i) are not owned by the OEMs; and, (ii) are not consumer facing, meaning securing user consent to share data isn't easy. It is for this reason that a dealership is happy to sell you a $50,000 or $100,000 car with dozens of F&I (finance & insurance) options costing thousands of dollars, but at the same time they are also unable to sell you access to the data that you and your car are generating. It is truly ridiculous situation from the consumer's perspective and a massive revenue and loyalty miss for both the OEM and dealer.
The dealership is the natural seller of car data packages to the consumer.
Dealers are uniquely positioned to sell and utilize car data, as they benefit from the lowest CAC and their entire cost structure is already amortised in their existing business model. Afterall, the customer is already in their store and the cheque book is out ready-to-sign! More importantly, the dealer is the customer's ideal data partner as they will be the ones to actually utilize predictive maintenance data and help the customer maintain their vehicle and increase its re-sale value. This is especially true during the OEM warranty period.
DMS players are evolving rapidly and traditional data integration barriers are falling away. CDK's recent launch of Fortellis.io foretells the direction of things to come. Fortellis is now the 'app store' for nearly half the dealerships in the USA. CDK is creating a fertile ecosystem for third-party players to drive innovation at the dealership level as critical DMS data points can now be accessed with the dealer's consent. Mahesh Shah, CDK's CTO and CPO recently discussed his view of the future. He sees a focus on car service convenience, connected cars, apps and data flowing to the dealership. CDK has opened the door for dealers to own and manage the customer's digital journey.
Dealerships Win with Car Data
Handling and acting on car data requires a mobile-app engagement tool like those of the dongle players such as Moj.io. However, this data is infinitely more powerful if combined with dealers' service bays and existing customer relationships. This is where dealerships can win big as they are the de facto and de jure service partner of every car sold during the OEM warranty period, which generally ranges from three to five years. Dealerships can now handle the entire relationship in-app: test drive, sale, finance, service, lease and re-sale. Dealers can own and manage the end-user's entire digital journey like Amazon, and in the process, dramatically improve the customer experience of car ownership.
A white-label dealership mobile app experience, integrated with the dealership DMS, allows for numerous customer "WOW" experiences such as:
'No touch service' experience
Valet service or mobile service
QR code check-in at the dealership for rapid service turnaround
VIN and mileage specific OEM service recommendations that can be purchased in-app
Seamlesss in-app interaction with customer service advisors and technicians
An archive of service history, video and inspection data within the app
Booking of test drives in-app
In-app payment with built-in credit from Affirm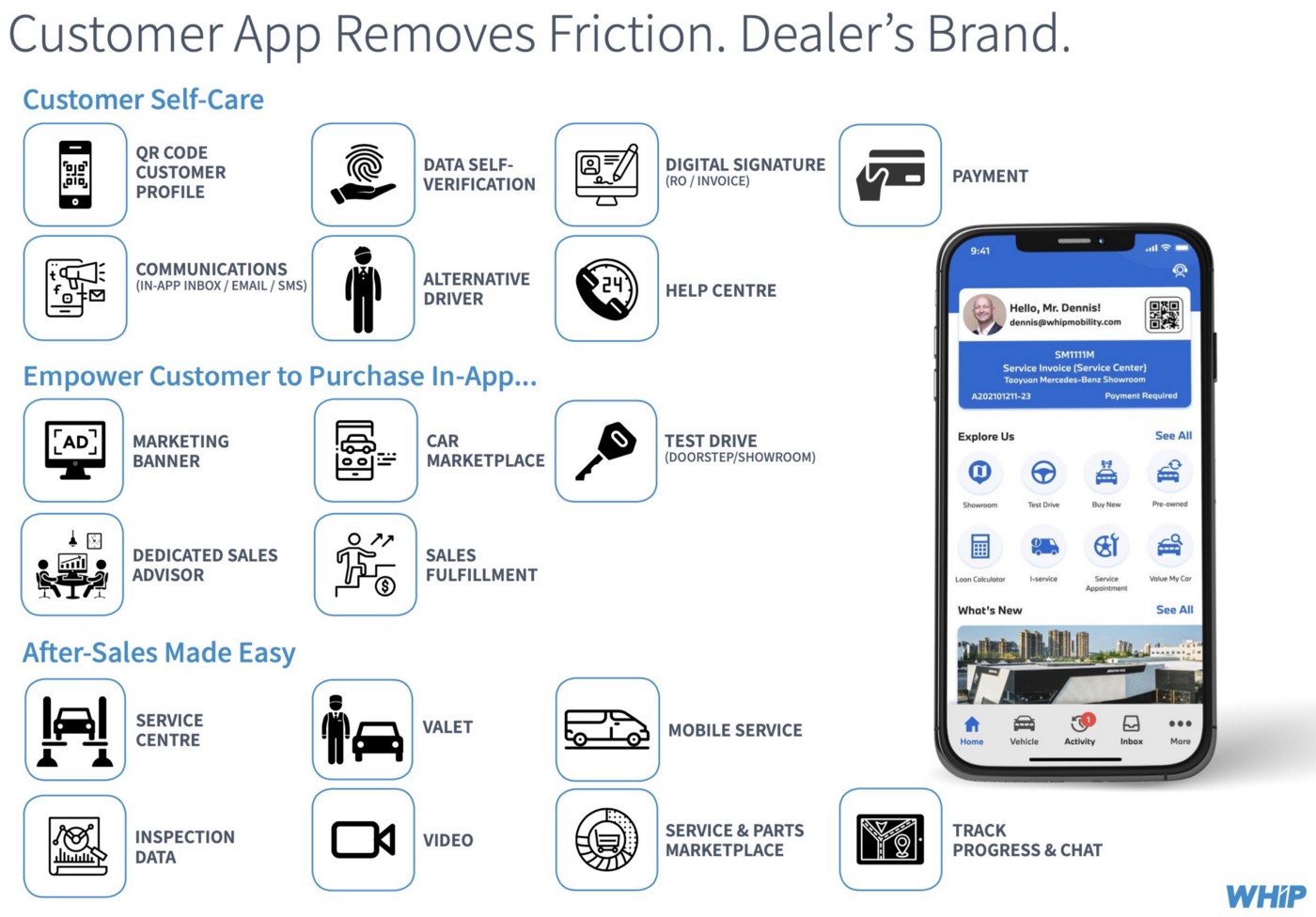 Dealerships must offer a native app experience to win going forward
In this new emerging era of car data, every dealership will need not only their own website, but also their own native app experience in iOS and Android to own and manage the customer's digital journey.
By incorporating car data into the mobile-app relationship, a dealership will not only improve the customer experience of traditional dealership services, but also offer entirely new and incredibly valuable services. Services such as these below will soon be considered non-negotiable customer expectations:
Digital certificate certifying car quality
Predictive maintenance and service reminders
Digital insurance
Trip tracker, parental controls & driving behavior analysis and so much more.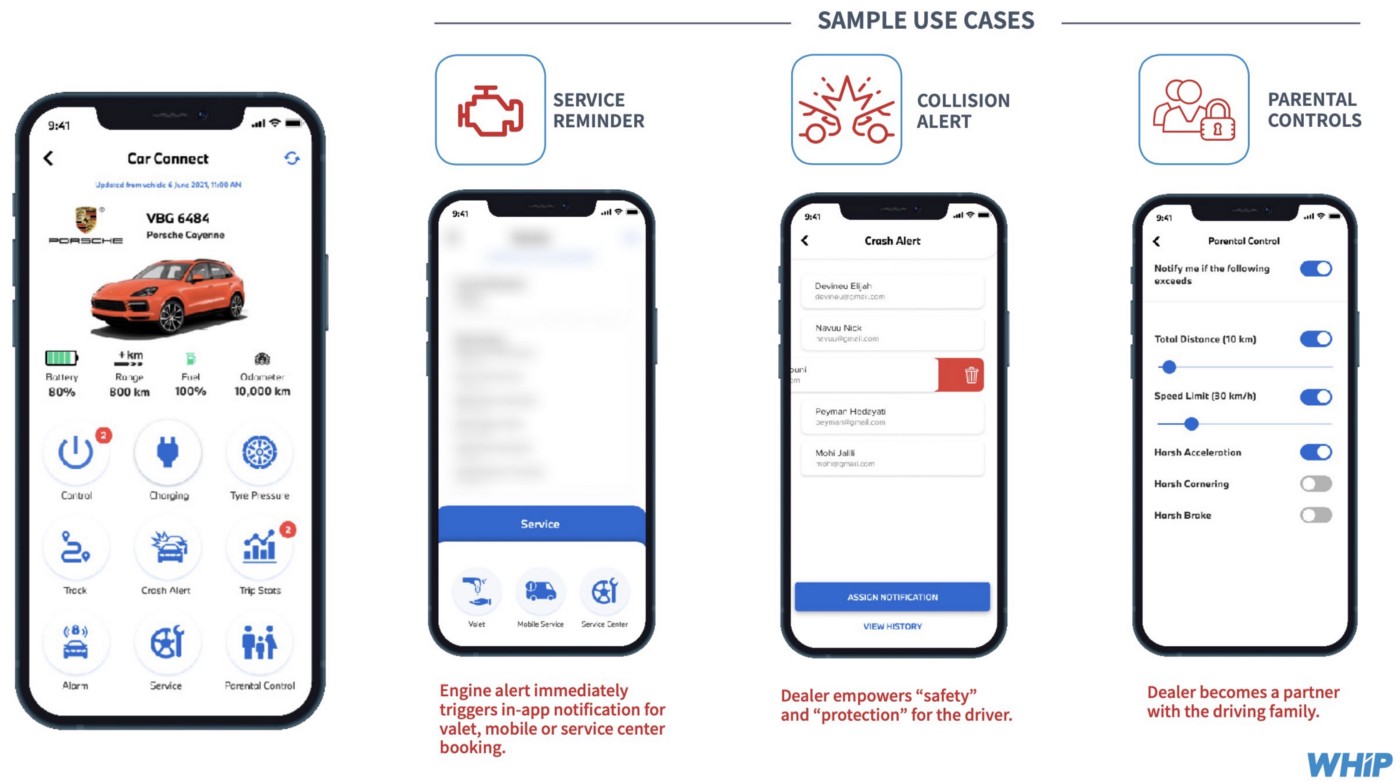 With a data-rich mobile app experience connected to the dealership DMS, dealerships will enjoy:
Engagement — a customer will be entering the app multiple times per day. Putting the dealership brand front and center in the customer's daily life.
Trust & Loyalty — as the source of truth for the health and care of their car, the dealership will earn the customer's trust and loyalty and play a more important role at trade-in or sale.
Revenues — by creating new experiences, the dealership will better monetise after-sales service.
The Last Piece of the Puzzle Has Arrived
WHIP, a B2B SAAS platform, has recently launched its white-label native app product for dealerships in Asia. Dealerships now have a white-labeled tool to own and manage the customer relationship in-app and to easily secure user-consent for VIN specific car data.
A dealership white-label app solves significant pain points for all stakeholders:
Customers enjoy simplified maintenance, access to their car data and ultimately a higher resale value on the vehicle.
Dealerships have a powerful digital tool to engage customers whilst ensuring data hygiene in their DMS CRM.
OEMs win by having: (i) engaged and loyal customers at the dealership level which drives long-term brand loyalty; (ii) long-term buyers of car data.
WHIP's low-cost SAAS platform, already used by some of the world's leading dealership groups in Asia,will be available for USA dealerships on the CDK Fortellis platform by in early 2022. Don't hesitate to get in touch with us via Linked-In or to book demo to learn more.
---